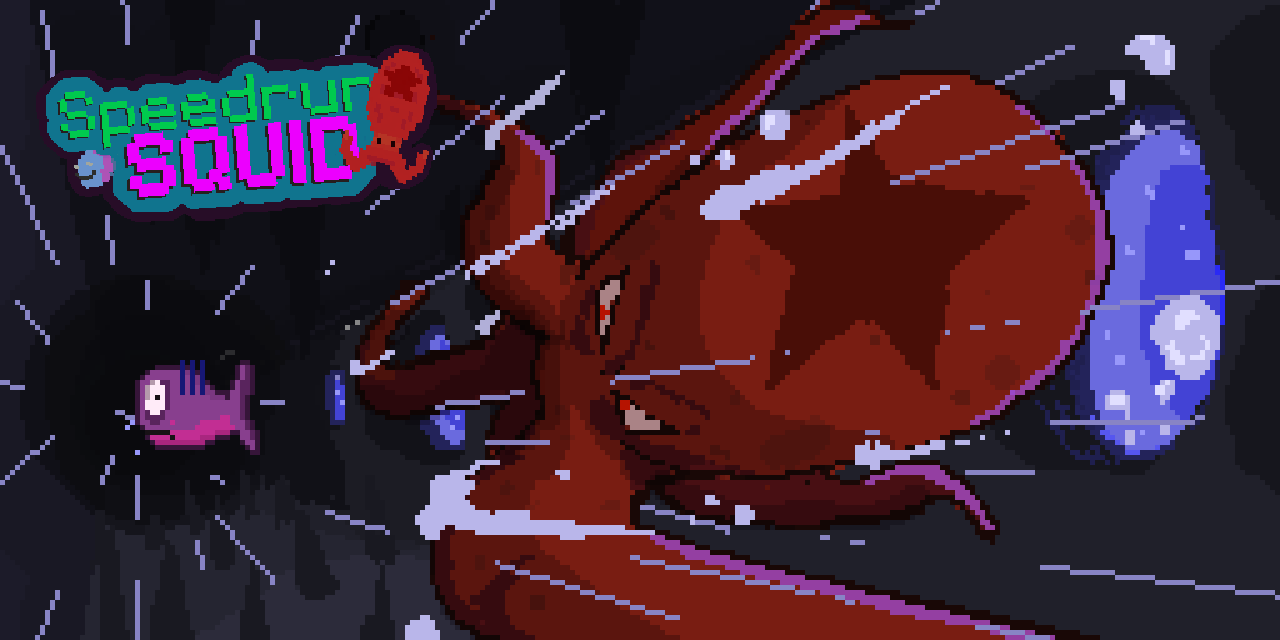 Speedrun Squid
A downloadable game for Windows
This is the desktop version of Speedrun Squid! For our mobile version, click the Google Play button to download it on your Android device and start grappling!

Speedrun Squid is a wacky physics-based action game. Grapple your way through the sea rocks, dodging the killer spikes and the bottomless pit, pass the evil crabs and catch the fish as fast as you can! You're hungry, after all. You can't let your tasty meal escape!
This game is part of the Totem network of games! Use your unique Totem Avatars and Items in the game for exclusive features. Access the Totem Explorer website to learn more!

Download
Click download now to get access to the following files:
Speedrun Squid - Totem Version 1.0.0
Also available on

Comments
Log in with itch.io to leave a comment.
Hey, what did you use to make the game?
Hello there! We've used good old Unity. Great engine overall, but it takes some time to get used to it.
ayo cool game bro, came from CDAWGVA surprised there isnt more people tbh
Ahhh, I love this game- So much fun :D (took me wayyy to long to get through the first level though, yikes it's hard XD.) Love what you're doing though, keep it up!
oh yeah, the first level is just enough frustration and hard, we are really glad you liked it :)
This is a really amazing game! I can't wait to see more projects from you guys!
This is really heartwarming and encouraging. We deeply appreciate this <3 so stay close by, we have some amazing games in the making!!